About Us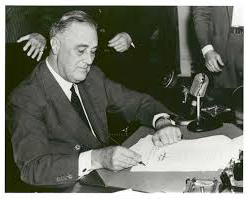 Golden Circle Credit Union Inc
Golden Circle Credit Union Inc is a member-owned, not-for-profit financial institution. It is the mission of the credit union to offer quality financial services to our members at a reasonable cost to provide for their financial needs, while also working to insure the long-term financial stability of the Credit Union.
A credit union is a financial cooperative which is owned by its members and operated under the direction of a volunteer Board of Directors which is elected by the members. The credit union is a democratically controlled institution. Each member, regardless of the amount of money they have on deposit at the credit union, has one vote for the Board of Directors and all members have an equal say in the governance of the credit union. The Board of Directors sets the policies that govern the operations of the credit union and select the Management of the Credit Union to implement those policies.
Golden Circle Credit Union was founded in 1940 by a group of members and was sponsored by the Golden Lodge Union Local 1123. And for the first 25 years of our existence, the credit union was housed in the Golden Lodge on Harrison Avenue.After years of successful growth, Golden Circle opened its first credit union office in 1965. The office is located on Greenfield Avenue SW, within walking distance to the Golden Lodge. This office is still in operation as a branch location and underwent an extensive renovation in 2001-2002 including the addition of two drive-up lanes and a drive up ATM.
Beginning in the 1970's Golden Circle Credit Union worked to expand credit union membership by offering the credit union difference to more of the people of Stark County. As opportunities to expand membership through the adoption of "once a member always a member" rules, offering membership to additional select employee groups, and combinations with other area credit unions, Golden Circle Credit Union helped expand credit union membership to more area residents.
In the 1990's Golden Circle Credit Union took advantage of new options to help more people belong to a credit union by expanding our charter to offer membership to anyone who lives, works, goes to school, or worships in Stark County. In 2001, the credit union opened a new main office in Perry Township to better serve our expanding group of Stark County members.
Today, Golden Circle Credit Union is one of the premier credit union's in the Stark County Area and we continue to offer today's members the same unique credit union experience that has fueled our credit union's growth since the 1940's.
Main Office
4118 Lincoln Way East
Massillon Ohio 44646

Phone: (330) 479-3130
Fax: (330) 479-3132

Hours:
Monday through Thursday: 8:30AM – 4:30PM
Friday: 8:00AM – 6:00PM